Friday, August 12, 2005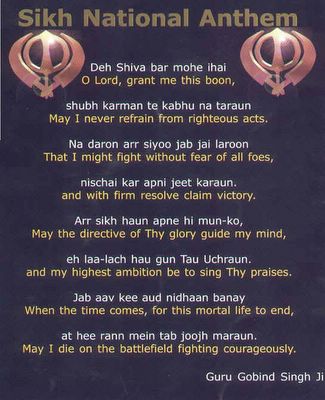 This is the Anthem of the Khalsa.
Every Day we fight with no one other than ourselves.
I too fight with myself, I fight with my mind and I pray
to my father, in my ardas I tell him to give me the courage
to face the enmies he has put in front of me.
Guru Ang Sang!
Angad Singh
Links to this post:
Comments: