Wednesday, April 26, 2006
Delhi here I come...
Waheguru Ji Ka Khalsa Waheguru Ji Ki Fateh!

I am leaving for Delhi on the 27th of April, the 14th Vaisahk.

I am going to attend Gurbani Gaveh Bhai", a three-day festival of Sikhdevotional music, is being organised jointly by the Delhi Government and Seher at Talkatora Stadium in Delhi beginning this Friday. The festival will feature performances by distinguished artistes as well as some unique singers.

The detailed program is as follows. On each of the days the Diwan starts at 7pm and ends at about 10:30 pm.


28th April --- Singh Bandhu, Divakar Sharma and Ashiq Ali Bhai Lal
29th April----Prof. Kartar Singh, Dr. Gurnam Singh and Anup Jalota
3oth April Bhai Harbans Singh, Miri Piri Acadamy and Pandit Mohan Singh Khangura
Bhai Ashiq Ali Bhai Lal, is the 17th generation Decendent of Bhai Mardana.

If any of you are in Delhi please do come for the program. Also if you do spot me do stop me to have a word.
I would like to thank my Papa for telling me about this event and sponsoring my trip as well.
I will be back in Singapore on Tuesday, 2nd May, 19th Vaishak.
Guru Fateh!
Angad Singh
Tuesday, April 25, 2006
Puratan Ragi Bhai Samund Singh Ji
Today I would like to share with you about a great Ragi of the panth- Bhai Samund Singh Ji. Born at village Mulla Hamza in Montgomery District (now in Pakistan) in 1900. He was taught kirtan by his father Bhai Hazur Singh Ji from his early child-hood.
He was recognized as one of the best ragis of his times. And had a unique melodious voice, an extensive and deep understanding of Gurbani, correct interpretation of ragas, attractive style of singing and great human qualities.
He performed kirtan at the Gurdwara Janam Sthan, Sri Nankana Sahib, the birth place of Guru Nanak Dev, for many years. In addition, he sang kirtan for 36 years from All India Radio, Lahore and later from Jalandhar and commanded wide listening. Passers-by stopped in the streets to listen to his kirtan irrespective of their faith. He was invited to perform kirtan in the National Programme of Music by All India Radio, the highest recognition of his art. He was also given the State award by the Punjab Government in 1971. A few months later he passed away at Ludhiana on the 5th of January, 1972.
To read more about Bhai Samund Singh Ji's life
download this article
.
We are fortunate that we have some audio recordings of the kirtan done by Bhai Sahib. Some of these recordings are converted from the old vinyl tapes thus the quality is not the best so you may have to tinker around with your equalizer on your juke box.
Recordings from Keertan.Org
Asa Di Waar
Shabads
Recordings from GurmatSangeetProject.Com
Shabads
I have not heard all the shabads so I cant comment on the kind of instruments being used. However, I am very sure that the shabads are being sung in the Nirdharit Raag. If you do find a shabad not being sung in the Nirdharit Raag please let me know.
Guru Fateh!
Angad Singh
Notice
Waheguru Ji Ka Khalsa Waheguru Ji Ki Fateh!
I have realized that the ftp to where I uploaded all the kirtan is not working. I have emailed the people incharge twice already but I have not heard from them yet.
Effectively almost all the links on my blog will not work until the server is up.
Guru Fateh!
Angad Singh
Friday, April 21, 2006
I took this picture and then made changes to it on photoshop. This is not the best I have taken cause there is too much flash being used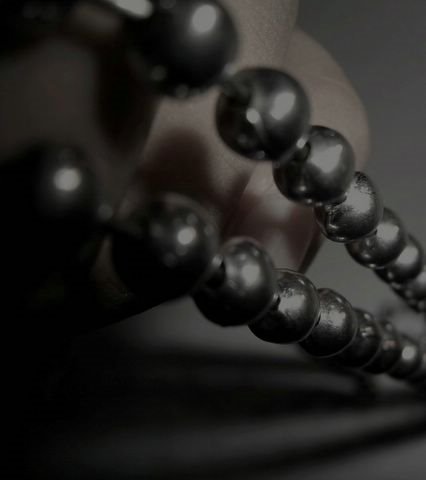 Another short with the mala
Monday, April 17, 2006
EXAMS...finally over..
Waheguru
Ji
Ka
Khalsa
Waheguru
Ji
Ki
Fateh
!
I just finished my last paper for the term. Term is officially over..What a relief !!
I am so pooped that I plan to sleep early tonight and then from tomorrow get back to work. Some of the things I have to /want to do are
1. Get an Internship
I am majoring in Marketing and Corporate Communication and I would like to work with an Advertising Agency for 2 months this summer. So far its been apply apply no reply..if any of you know anyone working in this industry please let me know..place does not matter to me..any part of the world is fine with me.
2. Start practising my
Dilruba
and Vocals
3. A day trip across the Causeway to the free country..basically get away from Singapore..the initial plan was to go to this
gurudawara
sahib in the highlands of Malaysia..it is supposed to be like a resort its called
Gurudawara
Tannah
Ratna
...but well there is work to do here..
4.Reformat my laptop
5. Meet
Masterji
And I will be back to college next
monday
as I am doing Summer school for 2 months...
Guru
Fateh
!
Angad
Singh
Saturday, April 15, 2006
Veshaki Wishes
Waheguru Ji Ka Khalsa Waheguru Ji Ki Fateh!
Aap Ji Nu Khalsa Saajna Devas Di Lakh Lakh Vadhaee Hove Ji.
I pray to my beloved that may
ALL
of us become like these brave soldiers and make the Sri Guru Granth Sahib Ji the centre of our lives, may our lives also revolve around the Guru.
Guru Fateh!
Angad Singh
Wednesday, April 12, 2006
..Sharing My Veshaki Gift..
Waheguru
Ji
Ka
Khalsa
Waheguru
Ji
Ki
Fateh
!
About 2 days ago I received a DVD in my mail and when I opened the packet it was written on the DVD
<>
, Full

Anand

Sahib
. In the DVD was the video recording of Prof
Surinder
Singh
Ji
and his students singing the entire 40
pauris
of the
Anand
Sahib in
Raamkali
Raag
.
I am grateful to
veerji
Harcharn
Singh who sent me this wonderful
veshaki
gift. Since my dear veers at
Akji
.org have given me server space, I would like to share this wonderful
veshaki
gift with you.
I have uploaded both the audio as well as the video. I would strongly recommend you to download the video as well. It is very nice to see small kids playing the tabla and the
tanti
saaz
as well.
Audio - Full

Anand

Sahib -

Raag

Ramkali

- Prof

Surinder

Singh - 40

mb
Video - Full

Anand

Sahib -

Raag

Ramkali

- Prof

Surinder

Singh - 300mb
If any one has information as to why the
Anand
Sahib was shortened and when did this happen please let me know.
If for some reason your player is unable to play the video file please download
MPlayer
.This program plays almost any kind of video file, its really good.
Guru
Ang
Sang!
Angad Singh
Monday, April 10, 2006
The moment I saw this picture on Gurunam's blog the shabad Sant Paee Gur SatGur Poore came to my mind.
Friday, April 07, 2006
Dhan Dhan Sri Guru Granth Sahib Ji on your computer
Guru Fateh Ji,
Today I am posting the the entire Shabad Guru CD that was distributed free of cost by the
Sikh Naujawan Sabha Malaysia.
Some of the features of this CD are:
Shabad Guru Search Software that can be used for projection in Guru Dawara Sahib. The software includes banis from The Shri Guru Granth Sahib Ji, Dasam Granth and Bhai Gurdas is Vaars.To make projection easier, common banis like the Nietnem Banis, Asa Di Var , Sukhmani Sahib , etc can be accessed directly from the main menu.
The Sri Guru Granth Sahib Ji with full index gurmukhi
A Transliteration of the Guru Granth Sahib Ji ( it's the one done by Dr. Sant Singh Khalsa and the Rahao line has not been considered when doing the explanation so a lot of shabads have not been interpreted correctly, )
A copy of the entire Guru Granth Darpan by Prof Sahib Singh
The Mahan Kosh by Bhai Khan Singh Nabha
Different files containing banis by different authors in gurmukhi, English and devnagari (hindi) ie – all bani by Melha 1 or all bani by Bhagat Kabir Ji.
There is a lot more and I leave it for you to check it out yourself. These files come in very handy especially when one wants to find something or do a research on any topic related to the Guru Granth Sahib Ji.
Click Here to Download the Entire CD - 260 MB
I have zipped the entire CD so please download Winzip if you dont already have it
The following applies

ONLY

to the Search Software.

It is designed in Microsoft Access so you need to have it in order to run the Search Software. The instructions on how to use the software are give in the Read Me file so please read up incase you have difficulty using the software.

Before I end this post I would like to thank the people at Akji.org who provided me with the server space so that everyone can enjoy these treasures so please download and distribute what every material I post on this blog.
Guru Ang Sang Hove!
Angad Singh
Monday, April 03, 2006
Gurmat Sangeet : Raag Kanre Ki Vaar
Guru Fateh!

Raag Kanre Ki Vaar is found on Ang 1312 through 1318 of the Guru Granth Sahib. It is the Bani of Melha 4 - Guru Ram Das and it is last Vaar of the 22 Vaars in the Guru Granth Sahib.
The Vaar has been Sung by Bhai Balbir Singh. Bhai Balbir Singh Ji is one of the few Nihangs who does Kirtan and he is legend in his own right. For most of his life he used the Dilruba . However, he switched over to the Vaja some time ago as it is not easy for him to play the dilruba all the time at this age
. However, he never compromises on the hukam of the Guru and always sings in the Nirdarit Raag.
According to the Sirleh - title, the Vaar is to be sung in Musse Ki Dhune. I have no idea what Musse Ki Dhunni sounds like. If anyone of you have a recording of Bhai Avtar Singh Ji singing this particular vaar please let me know if it is the same.
Bhai Sahib lives in Amrtisar in a small house some where near Hariminder Sahib and has served as a Hazoori Ragi in the Harminder Sahib. If anyone has more information on where he stays or from where we could get more shabads sung by him please let me know.
Raag Kanre Ki Vaar - Bhai Balbir Singh
(ps this is not the entire vaar, its only one shabad from the vaar)
Click here
to download more shabads sung by Bhai Balbir Singh Ji.
Guru Ang Sang!
Angad Singh